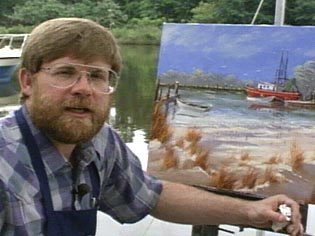 Welcome! to the
Inspiration of Painting
hosted by Jerry Yarnell

Learn how to Paint step by step with our Fine Art Instructional DVD's

Check out our OCTOBER 2022 SALE Specials (CLICK HERE)


Working closely with master artist Jerry Yarnell, the Inspiration of Painting™ created a video series of Fine Art instructional acrylic and oil painting art DVDs. Each art dvd contains many tips and techniques to get you started correctly as a "Fine Art" acrylic or oil painter. The Fine Art techniques Jerry Yarnell teaches in the Inspiration of Painting videos are the same techniques that are taught at major colleges or art schools. Young, old, beginner or seasoned pro will truly enjoy and learn from these dvds!
Many of our fine art videos are the same ones you watched Jerry Yarnell paint on the very popular Inspiration of Painting TV series aired on many PBS television stations across the USA in the 1990's (visit our "About US" web page for more details)

Enter our Monthly dvd giveaway drawing for a chance to Win a free dvd!
The OCTOBER 2022 prize is #8980 Old West Town (CLICK HERE TO ENTER)
Visit our New Sister website "Yarnell Art" for 168 fine art instructional dvds from the Jerry Yarnell School of Fine Art television series (click link below)


Popular dvds